In the rapidly evolving world of AI-powered chatbots, OpenAI's ChatGPT has quickly gained attention since its introduction in late 2022. This innovative system allows you to ask questions and receive conversational responses, while also assisting with complex tasks like coding. While there have been third-party apps available for ChatGPT, OpenAI has now unveiled the official ChatGPT app on the App Store. Discover how this user-friendly app can revolutionize your chatbot experience and how to download ChatGPT App for iPhone.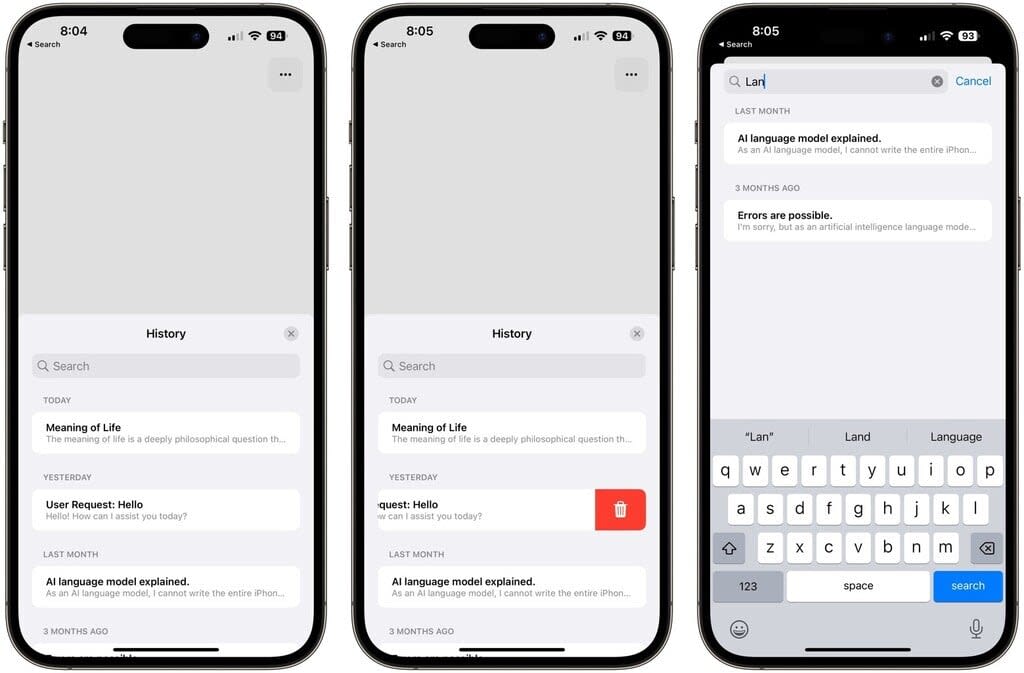 Easy-to-Use Interface: Chat Anytime, Anywhere
With the official ChatGPT app, engaging in dynamic conversations is easier than ever before. The app boasts a simple and intuitive interface, enabling you to effortlessly access the power of ChatGPT. Whether you're a tech-savvy individual or a beginner, the user-friendly design ensures a seamless experience from login to conversation initiation.
Unleashing the Power of ChatGPT: A World of Possibilities
In a recent blog post, OpenAI showcases the versatility of ChatGPT, offering insights into the many ways you can leverage this incredible AI-powered chatbot. Here are just a few examples:
1. Instant Answers:
Say goodbye to sifting through ads and multiple search results. ChatGPT provides precise information without the hassle, delivering instant answers to your queries.
2. Tailored Advice:
Seek guidance on various topics such as cooking, travel plans, or crafting thoughtful messages. ChatGPT's conversational tone ensures personalized assistance every step of the way.
3. Creative Inspiration:
Need some creative sparks? ChatGPT is your go-to companion for generating gift ideas, outlining presentations, or even helping you compose the perfect poem.
4. Professional Input:
Boost your productivity with ChatGPT's invaluable insights. From idea feedback to note summarization and technical topic assistance, ChatGPT is a valuable ally for professionals across industries.
5. Learning Opportunities:
Embrace continuous learning by exploring new languages, delving into modern history, or immersing yourself in a range of subjects at your own pace. ChatGPT facilitates a seamless learning journey tailored to your interests.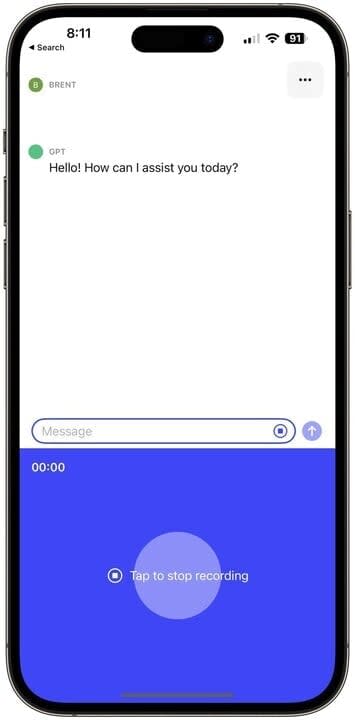 Whisper: Speak Your Mind
If typing isn't your preferred method of communication, OpenAI has developed Whisper, an open-source speech recognition technology. With Whisper integrated into the ChatGPT app, you can effortlessly converse with the chatbot by speaking naturally.
Download the ChatGPT App Today
The official ChatGPT app is exclusively available for iPhone users, offering unmatched convenience and accessibility. The best part? It's completely free to download from the App Store. For those seeking an enhanced experience, OpenAI also offers a ChatGPT Plus subscription for $19.99 per month. Subscribers enjoy exclusive benefits, including access to GPT-4 and the latest beta features. Plus, even during peak demand, the app remains available, and subscribers receive faster response speeds, ensuring a seamless and prompt chatbot experience.
Experience the Future of Conversational AI
Ready to revolutionize your chatbot experience? Don't miss out on the opportunity to tap into the power of ChatGPT. Download the official ChatGPT app from the App Store today. Engage in dynamic conversations, seek advice, gain inspiration, and unlock a world of possibilities with ChatGPT at your fingertips.
Start Chatting with ChatGPT Today: Download the App Now
Concerns about Privacy? Read our article on Apple's privacy restrictions for employee use of ChatGPT